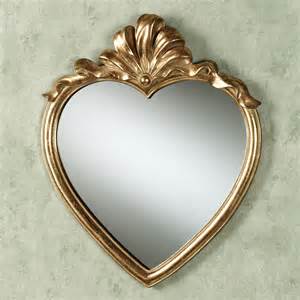 Every morning, I take a long walk. While I walk, I smoke a cigar. I do my best thinking while walking and puffing. Since thought does not come easily to me, I have to smoke large cigars, but never mind.
Halfway through this morning's cigar, just like clockwork, I had a thought…
[Uh oh.]
I was thinking about God [No wait! Come back!] and it occurred to me that cases are important. You know, lower-case and upper-case.
Yeah, even I think that sounds ridiculous. But wait a minute.
It makes no difference if you're particularly religious or not, whenever we think about God—if we think of Him at all—we all do the same thing: we color our picture of Him in the light of our own experiences and outlook. This is natural. Where we run afoul of the truth and create problems for ourselves and others, is when we imagine God to be like the person in the mirror.
If I look at myself honestly, I see someone who may have a couple good qualities, but one who is also cynical, impatient, ungenerous, ambitious, prideful, lustful, and well, you get the picture. Then in a kind of shallow, broken logic, I believe that God thinks and acts as I do.
If I am impatient with my neighbor, God must be impatient with me when I act the same way. If I am angry when offended, God must be angry when I offend him, and so on. Therefore, when I kneel to pray, I end up praying to the god in the mirror. And it is truly a god (lower-case 'g') I'm praying to, in so far as it is the object of my worship, but it is not God (uppercase 'G'); not by a long-shot.
Over time, my lower-case god in the mirror, becomes an idée fixe which can only be removed from its throne by the grace of upper-case God. Until it is dethroned, my relations with my neighbor, not to mention my personal relationship with God, will be crippled.
So, how else am I to think of God? Well, how about a little role-playing? That's always fun, right?
Let's recreate a scene from the popular movie, Silence of the Lambs. It's a bit of a hard left-turn I grant you, but hang on. It'll make sense in a minute.
All right. I will play Hannibal Lecter, and you play Clarice Starling. I've slightly modified the script, so if you get stuck just say, "Line!"  [I don't know what that's meant to do, but I've seen it in the movies, okay?]
Now, deep breath. Find your center. Get into character…and action!
Dr Lecter: "First principles Clarice. Simplicity. Read Marcus Aurelius—Of each particular thing ask, what is it in itself? What is it's nature? What does He do, this God you seek?"
Agent Starling: "He runs the universe. He judges the good and evil. He makes kittens."
Dr Lecter: "No! That is incidental. What is the first and principle thing He does; what needs does He serve?"
Agent Starling: "Wrath. Power. Social acceptance. Internet hits."
Dr Lecter: "No! He loves. That is His nature. And how do we begin to love, Clarice? Do we seek out things to love?"
Agent Starling: "Um…"
Dr Lecter: "No. We begin by loving the things we see everyday. Don't you know people who love you, Clarice. Don't you seek out people to love?"
And…cut! [Look, I don't write good roles for women, okay?]
So God is Love (uppercase 'L'). Love is at its heart, gift. A perpetual giving of itself to another for the other's good. Love can't help but give itself completely, even if it is never reciprocated. What then is Love?
St. Paul has that answer:
Love is patient, love is kind. It does not envy, it does not boast, it is not proud. 5 It does not dishonor others, it is not self-seeking, it is not easily angered, it keeps no record of wrongs. 6 Love does not delight in evil but rejoices with the truth. 7 It always protects, always trusts, always hopes, always perseveres. 8 Love never fails. 

~ I Corinthians 13:4-8a NIV

So to the extent that I recognize these attributes in myself, the more I resemble Love, the more I resemble Him who made me. This side of the grave, I may never be His mirror-reflection. And that's the point isn't it? To replace the mirror with a window through which I no longer see myself, but only God with a capital "G."
Once I get my cases right, I will see Him clearly. Then I can invite others to to see Him too.