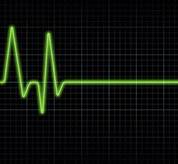 Just kidding..although it is on life support. Sorry for neglecting you, but life ya know?
So, whacha-been-got-goin' on?
Me, I'm all set for LitFest. Remember, if you find yourself in the vicinity of Dearborn and Harrison tomorrow, stop by the Chicago Writer's Association tent from 10-2:00 and say, "Hey!"
We're right across from the Hotel Blake.
But there's so much more to do than seeing my pretty face. There's music, food, books, books-complete-with-authors, food, and food. S'posed to be beautiful this weekend too! LitFest runs through Sunday, so if you can't make it tomorrow, you can visit after church.
In other news, the Chinese have taken over my spam bucket. Knock-off Fauxlex watches, "Mulberry" designer bags, Nikeee shoes, and lots of half-assed Google Translate gibberish. Do you suppose somewhere on a desert island in the South China Sea, there's a penal colony where the prisoners are forced to spam all day before their evening beatings?
I like to think so.
Poor Sly. He's living in a van down by the river. No, really. An object lesson in saving for the future.

Maybe I should let my sideburns grow? Um, no.
And, cuz I can't resist…We're not worthy! We're not worthy!